After years of waiting for an upgrade on 'the trash can' model, Apple finally announced the release of the new Mac Pro at the WWDC 2019. The great news, the new Mac Pro now provides for easy upgradability, with quite a bit of headspace for people looking to upgrade anything from the RAM to the storage, right down to the processor, just like any other desktop!
Design of the new Mac Pro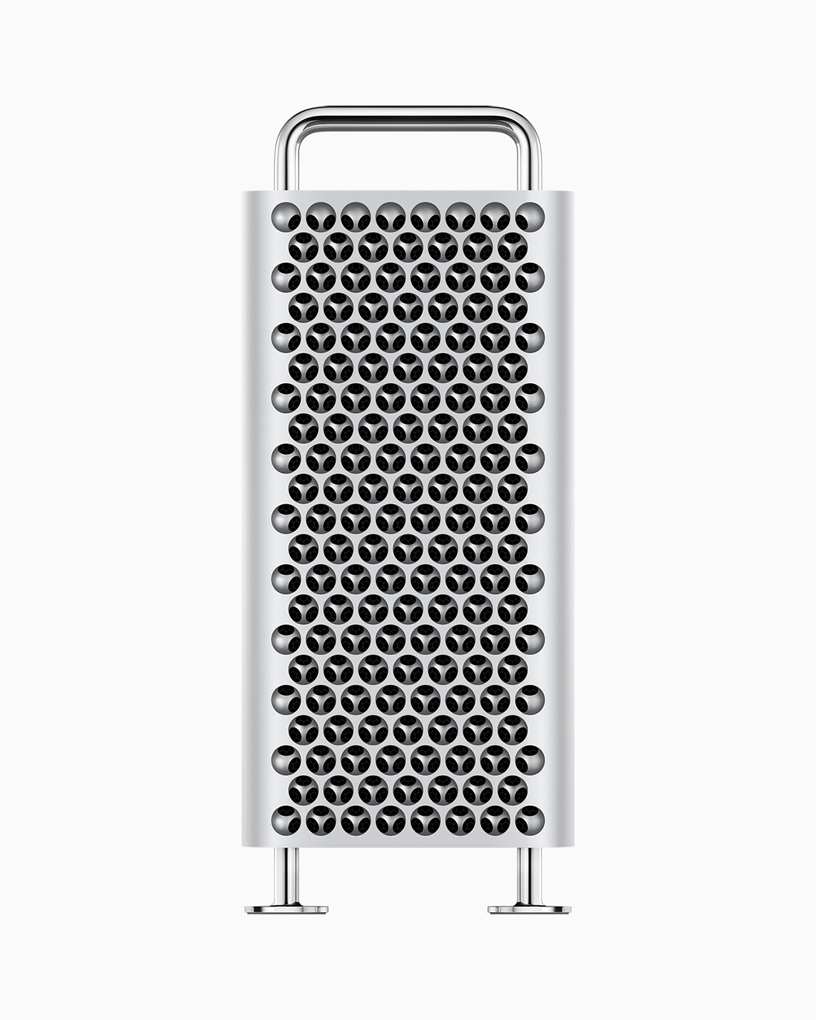 The Trash Can design of the old Mac Pro that came in for much ridicule has thankfully been replaced with what is being called a cheese-grater look. Now this is a good thing because as Apple found out the hard way, building a compact, circular PC simply doesn't work when it comes to upgradation. And being a PC built for professionals, this is definitely something you want to do. Also, who wants to pay big bucks for a fancy trash can?Cooling – The new design doesn't just look cool, it also keeps the Mac Pro cool. 3 large fans in the front and one fan at the back make perfect use of all the surface area covered by the grater panels and this is claimed to be sufficient to handle any kind of load you throw at it.
Processor of Mac Pro 2019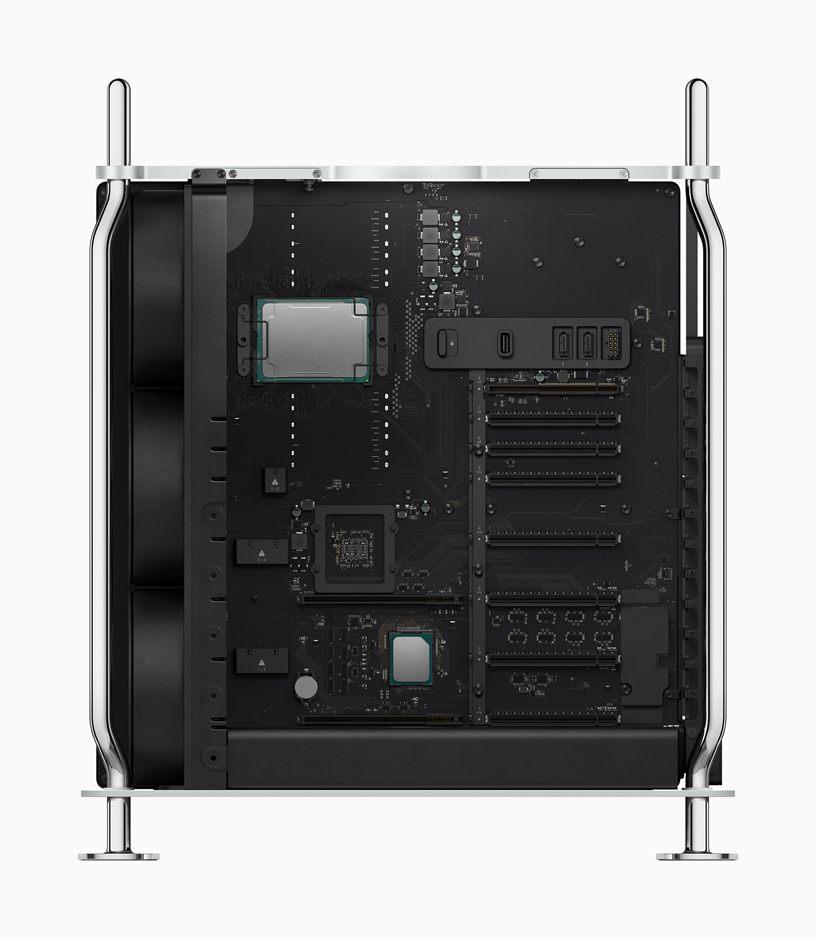 Being completely customizable, you get multiple options in the Intel Xeon W Processor you equip your Pro with. Starting from an 8 core, 16 thread, 3.5 GHz variant, all the way up to the much beefier 28 core, 56 thread 2.5 GHz variant your Pro can truly pack a punch.
RAM
Here's where things get truly interesting. The entry-level Pro comes with 32GB RAM (FOUR, 8GB DIMMs) with upgradeable capacities of an astounding 1.5 TB RAM (TWELVE, 128GB DIMMs). You read that right, 1.5 TB RAM.
GPU
Base version comes with an AMD Radeon Pro 580X while the decked out version will have 2 AMD Radeon Pro Vega II Duo cards.
Storage
The Entry Level Pro holds a 256GB SSD which can be upgraded to 4TB.
Apart from this there's also a custom hardware accelerator, being termed the Afterburner, which supports upto 3 streams of ProRes or ProRes RAW footage simultaneously!
Monitor ( Pro Display XDR )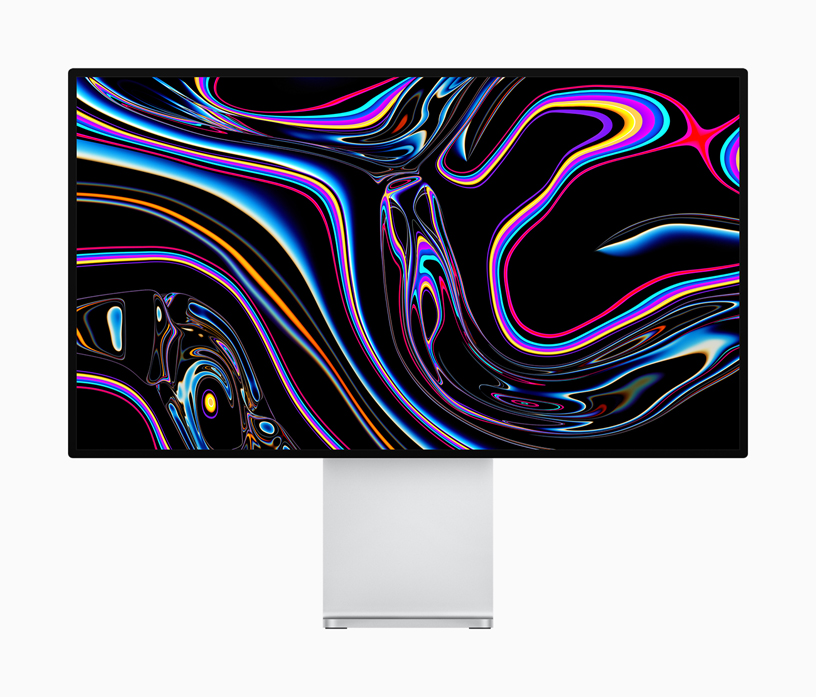 Like any professional desktop, the Mac Pro also needs a good reference monitor and Apple has finally made one, and a very high-end one at that. The Pro Display XDR is a 32 inch 6K LCD producing upto 1600 nits brightness and since this would cause any monitor to heat up it also comes with a similar cheese grater panel on the back with a large silent fan that runs continuosly for effective cooling.
Price of the new Mac Pro
The Mac Pro base model sells for USD 5000. Since this is the absolute minimum specs version you would need atleast a few upgrades right off the bat, the 256GB SSD to start off with especially if you're using it to work with 4K footage. The Pro Display XDR costs another 5000, (USD 4,999 to be precise) with the optional nanotechnology manufacturing process for the matte finish costing another USD 1000. What's worse in a way is the gorgeous and extremely functional stand doesn't come with the monitor but is sold separately for a whopping USD 1000 extra.
Now this is a big issue you would think, but then you would be thinking as any normal consumer and not like the professionals who this product is specifically made for. The price of a good reference monitor alone can cost anything from USD 10000 to USD 40000 making the total 7000 (including matte finish and the stand) that you would spend on the Pro Display XDR quite the bargain. And even though the price of the maxed out version of the Mac Pro hasn't been announced yet, we figure anything around USD 40000 – USD 50000 would be an acceptable price range.
What do you think about the latest offering from Apple? Do you think it's overpriced or is this price point something you think makes it a true value for money deal? Leave us your thoughts in the comments below!